Phase Transitions, Glass Transitions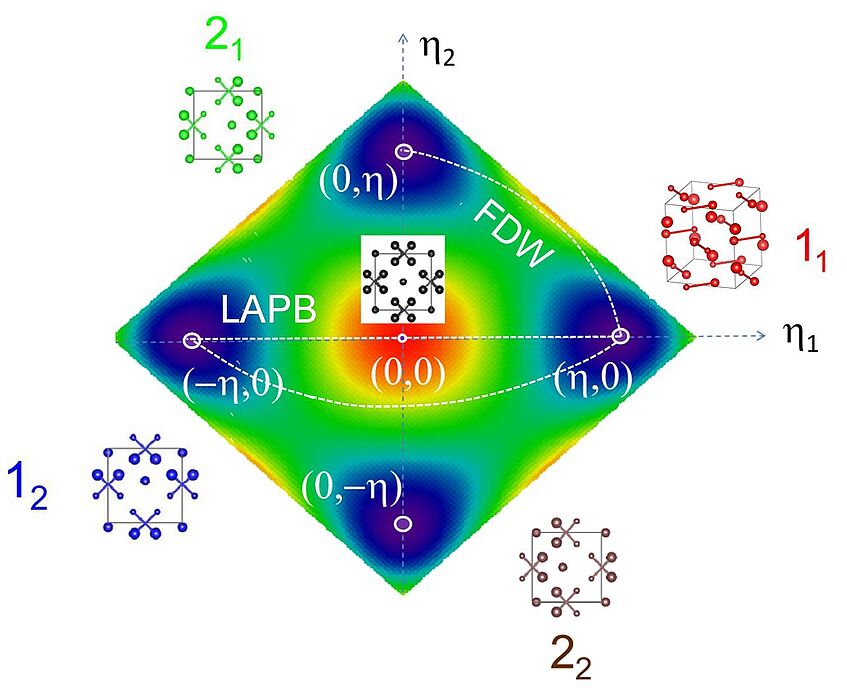 We perform fundamental research on synthetic crystals and minerals undergoing ferroelectric, ferroelastic or multiferroic phase transitions. Materials include: Ferroelastics (e.g. SrTiO3, LaAlO3), Ferroelectrics (PbTiO3) and Antiferroelectrics (PbZrO3), Multiferroics (EuTiO3), etc.
Selected Publications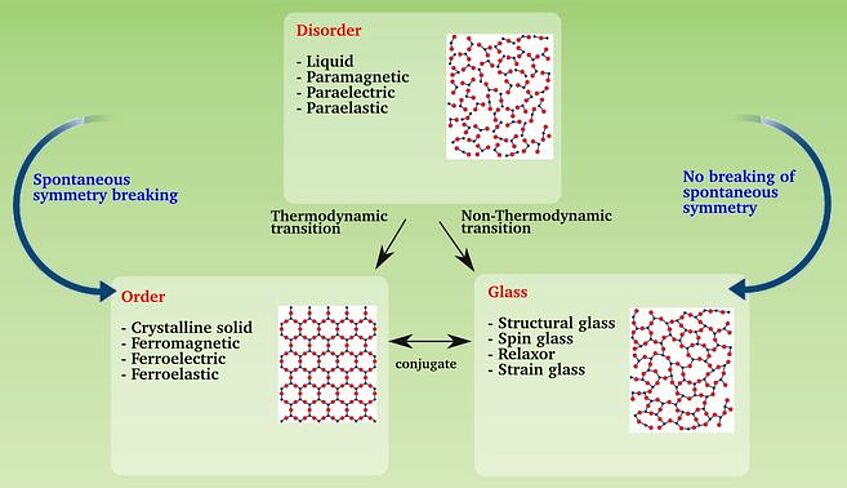 In contrast to structural phase transitions, glass transitions occur without symmetry breaking. One of the central questions in glasses is concerned with the tremendous slowing down of dynamics, i.e. increase of viscosity when the glass transition is approached. To study dynamic correlations in glass forming liquids we confine the material in nanoporous silica and measure dynamic susceptibilities as a function of temperature, frequency and pore diameter.
Selected Publications