Nonlinear Optics and Photosensitive Materials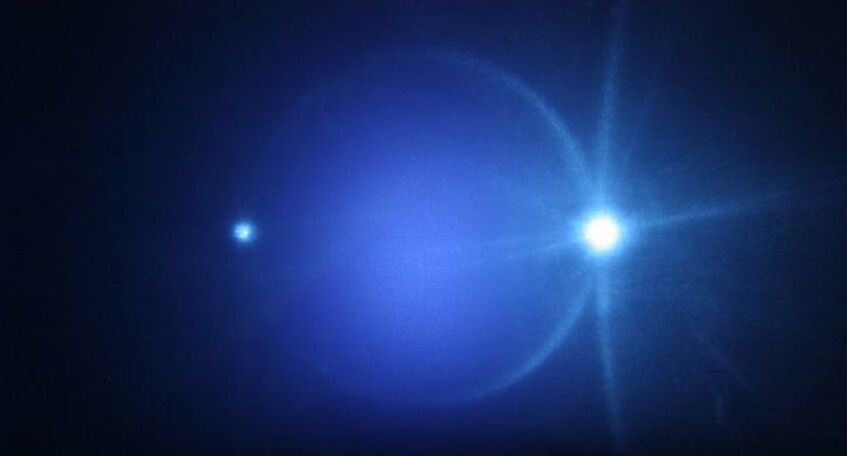 Nonlinear light optics
By using holographic techniques we perform fundamental research on nonlinear optical materials relevant for photonics, high capacity information storage (holographic data storage), and optical data processing. Focus is laid on phenomena such as photorefractive effects in acentric and centrosymmetric crystals, light driven phase separation processes in polymer composites, enhancement of photorefraction and optical damage resistance or holographic scattering.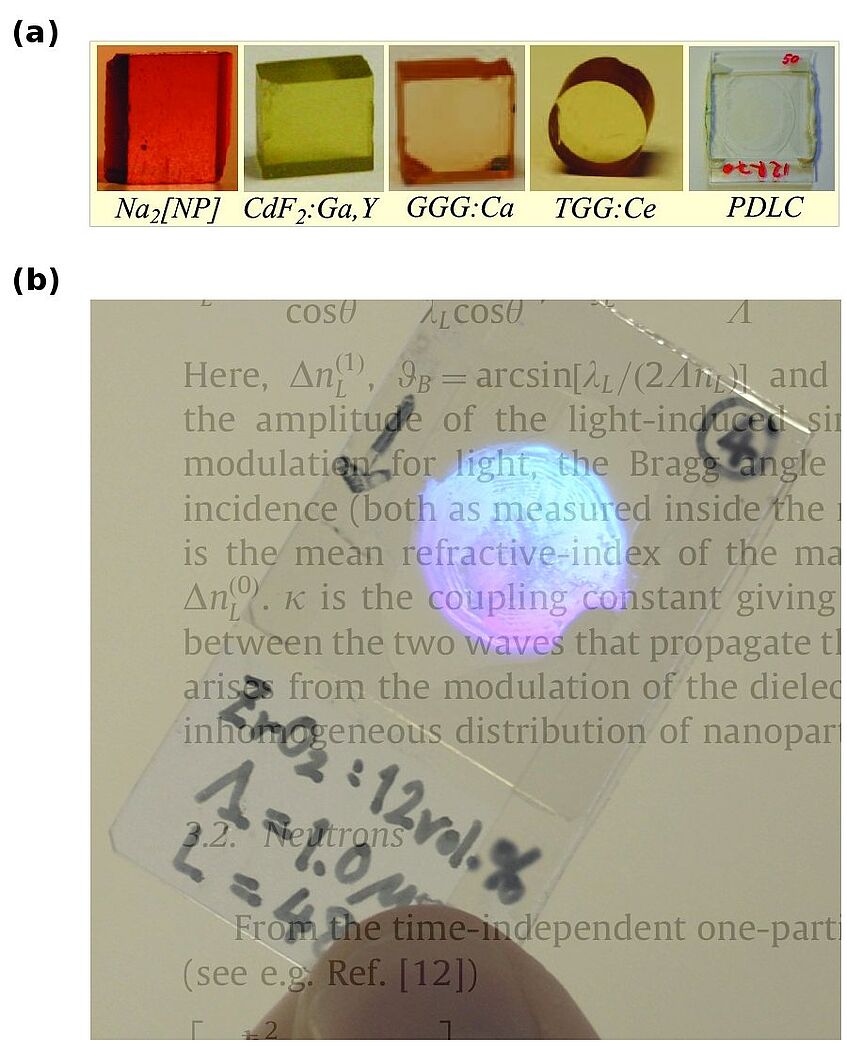 Novel photosensitive materials
We search for new high performance photosensitive materials, among them polymer composites with a particular emphasis on functionalized nanoparticle polymer composites, standard electrooptic crystals, molecular centrosymmetric crystals, polymers and and polymer dispersed liquid crystals. These media are patterned on the lengthscale of submicrons ("photonic crystals"), the structures are characterized by interferometry and diffraction of light and (very) cold neutrons. Modelling of the properties by employing analytical theories is conducted, too.