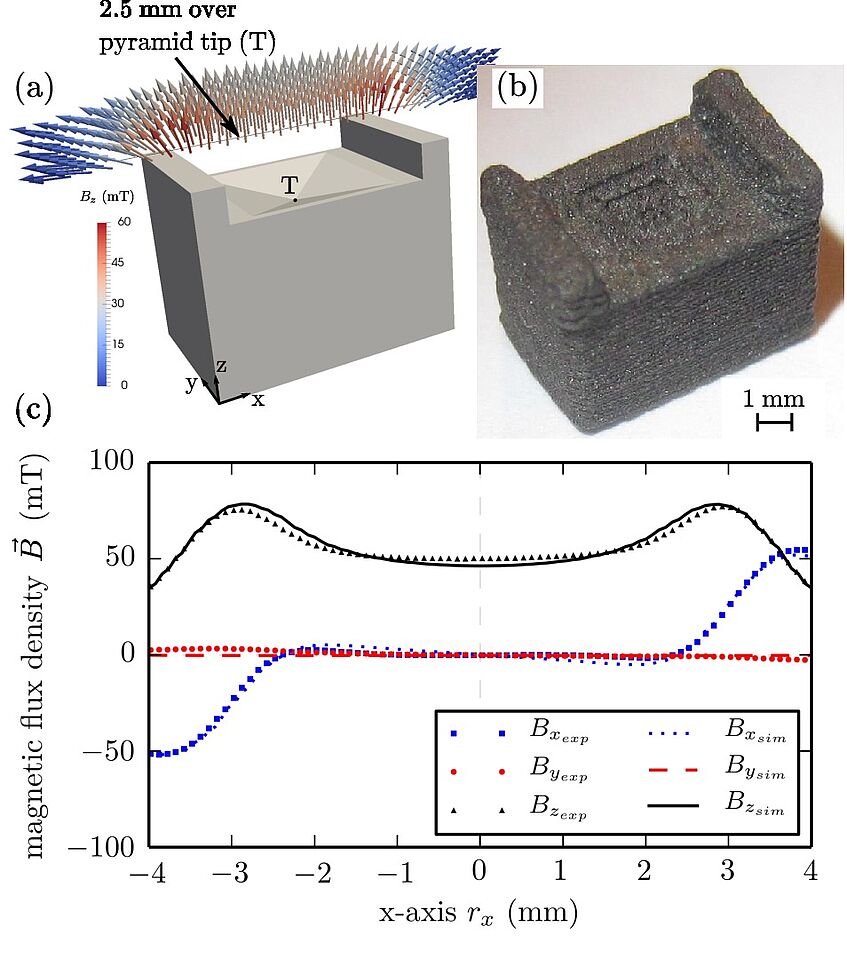 This requirement can only be fulfilled with complicated shapes of the magnet. If in addition to the shape of the magnet the magnetic material as well as the orientation of the magnetic moments can be designed as function of space, new designs can be realized allowing for example higher manufacturing tolerances.
3D printing of magnets is a new technology which can be used to realize this goal [1]. The most important ingredient to transform a commercial 3D printer to a small sized magnets manufacturer is the filament which is usually a polymer. This polymer has to be replaced by a mainly magnetic material. In our case we use a compound of isotropic NdFeB particles inside a PA11 matrix which is extruded to filaments that is also a typical material used in polymer bonded magnets.
This filament is used by our 3D printer, which is a commercially available fused deposition modeling printer. This printer manufactures the structure layer by layer by a meltable thermoplastic. The filament is heated above its softening point and extruded through a movable nozzle. The object is build up in layers on the already solidified material on the printer bed. Finally an object is obtained which is build out of magnetic material which is very similar to the material of standard polymer bonded magnets.